Offering quality products since 1999. Choose Effibar and partner with the best for your IT, Power, Consumer & Retail, and Automotive requirements.
To become the leading provider and preferred supplier of power generation and power distribution products worldwide.
To supply our valued client with 'best-in-class' designed and manufactured quality products and systems, thereby not only providing an important service to them, but being recognized as being an integral part of their business.
Our vision, mission, and core values form the skeleton of all our operations. Teams and members from across all our various branches and plants abide by this foundation.
To become the leading provider and preferred supplier of power generation and power distribution products worldwide.
The Effibar legacy begins with power, transforming to include greater ventures with each successful year and delighted client.
As our reputation of being a reliable high integrity manufacturer grew, so did our operations. From manufacturing and installing a range of comprehensive busbar systems, we then diversified to innovate and produce a spectrum of power generation and distribution systems. We have also partnered in the Metro Rail Segment, Green Energy Sector in Geothermal, Solar Energy and Waste Heat to Power Generation businesses which is in collaboration with world renowned leaders in these respective fields. Key collaborations are from Sweden, Germany, South Korea, Russia, France and China,
Moving ahead we have proven our presence in the mobility industry, involving over selves in many projects in the rolling stock industry. We provide state-of-the-art products that cater to almost all critical aspects of a metro and railway industry right from design inception stage to final testing and commissioning of Products. We adapt to customised requirements and provide solutions.
With the help of our global client base we have developed, along with the core business of busbar trunking, ancillary businesses involving the production of low voltage switchboards and distribution panels, feeder pillars and low voltage relays.
The growing success we have observed in these ventures has inspired us to expand into providing smart solutions for the consumer & retail, automotive, and information technology sectors as well.
As with all our product groups, these solutions are manufactured to all the appropriate international standards and are of the highest quality. We have a wide and competent base of global distributors and can react quickly to any enquiry, using local knowledge and contacts to provide a seamless service to our clientele.
There is no substitute for a highly competent workforce and we administer regular training and quality checks to motivate and empower our staff, and further bring awareness to the relevance and importance of their activities no matter how small, as it contributes to the achievement of the high quality objectives set by our company.
Our large dedicated and skilled workforce has enabled us to become one the leading providers and preferred suppliers of power generation and power distribution products.
We're also proud to acknowledge the long-term relationships and partnerships we have built with our esteemed clients over the years, by meeting global standards with our products and services. We also cater to numerous clients across the Middle East and Asia.
We provide a range of technological services empowered with a responsive support team to aid seamless installation and quick solutions for all your customer service requirements.
Our offerings include advanced power generation and distribution products, modern water purifiers, automotive charging stations, and highly beneficial ERP software systems, among other innovative technologies. We manufacture, supply, and install a multitude of products under the broad spectrums of power, consumer & retail, automotive, and information technology.
Quality, A Standard We Set.
We adhere to all the methods and procedures stated in our Quality Management Manual, which is reviewed regularly to assess the effectiveness and efficiency of the documented system and to ensure continual improvement of the system.
The company meets all its obligations concerning government and legal requirements in terms of the Labour Relations Act (including the Bargaining Council), Workman's Compensation Act, Skills Development Act, Receiver of Revenue, Unemployment Insurance, etc.
We deliver some of the best power distribution and generation products, water purifiers, automotive charging stations, and ERP systems, with the promise of responsive customer support.
Key Members of our organization
Started Korea Operations
DMRC Project RS1
Received Prestigious Petronas Malaysia Project Over USD 2mil
JV with Honggui for EV Charging Station
Partnership with ALB Germany
Partnership with TBM Japan
MRS1 Mumbai Metro Order
JV with Xuji for EV Charging Station
India Plant Started Supplies
Max Electric China Busduct
JV with Ohsung Korea
Dubai plant started supplies
Manufacturing in India
JHBB Born
Partnership with Simelectro France
Moscow plant stated supplies
Manufacturing Licence – Dubai (Middle East)
Partnership with Blue Energy, Germany
Completion of Shangri La Colombo
Partnership with Hanergy, in solar
JV Energeotek , Sweden
Completed Supplies and Commissioning of Busduct at Palace of Westminster, UK
Manufacturing Licence – Moscow, Moselectro
JV Moselectro
JV with Busbar Installations
We take pride in every milestone we achieve. Learn about them below, along with relevant updates, campaigns, and events we have hosted or participated in.
Confederation of Indian Industries Business Delegation To Denmark
Effibar's Delegation To Sweden
Effibar India as Gold Sponsor of Dubai's 3rd annual smart Skyscraper Summit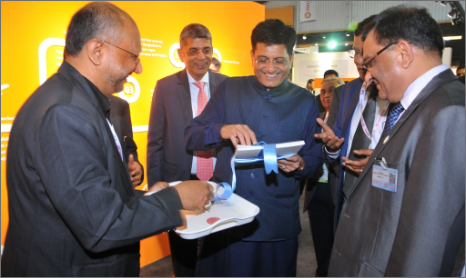 ELECRAMA EXHIBITION, BENGALURU, FEBRUARY 2016
Moselectro Effibar-UK Signed Agreement - December 2015
India EPC Conclave - 2015
Exhibition - October 2015
Launch of Manufacturing facility in United Arab Emirates - September 2015
Seminar FEB,2015- Jakarta Indonesia
Effibar Participated in 39th Annual IIEE National Convention Manila, Philippines held at SMX Convention Centre, Pasay City.
IIEE Region 7 - Mid Year Convention, held June 2014 @ Radisson Blue Hotel. Cebu, Philippines
South Africa's Effibar Enters Sri Lankan Market
HAEI Jakarta Event, 27th March 2014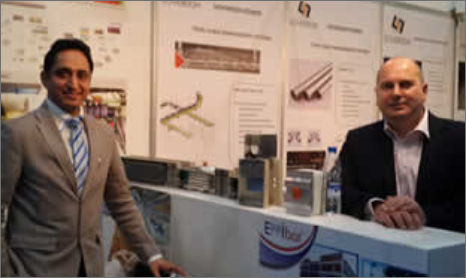 MEE Exhibition 2014, Dubai
Effibar India as Gold Sponsor of Dubai's 3rd annual smart Skyscraper Summit