Effibar provides a range of environmentally conscious and compact solutions for purified water. With the durable and affordable Alb Water Filter and Water From Air System, you can access clean mineral-rich healthy water anytime, whether sourced from adulterated water bodies or the air around you!
A high TDS value indicates good water as conductivity is measured and good minerals are conductive, whereas pollutants like hormones, fungus, and pesticides are not. With our modern water filter, you can ensure a high TDS value. With Effibar, you can promise your clients the cleanest and healthiest consumable water.

Effibar offers a range of compact, easy to install and eco-friendly water purifiers. Unlike purifiers dependent on reverse osmosis, Alb Filters provide an ecofriendly alternative that has small dimensions, is affordable, does not waste water nor eliminate necessary minerals and trace elements in the water, and needs very low maintenance efforts. Our filter cartridges are 100% biodegradable and the housings are made of food safe metal alloys. They can be fitted on numerous tap models, under the sink, and on showers. With our innovative, reliable, and efficient design, drinking water is available straight from the tap. Don't want filtered water? Just turn the switch to access unfiltered water.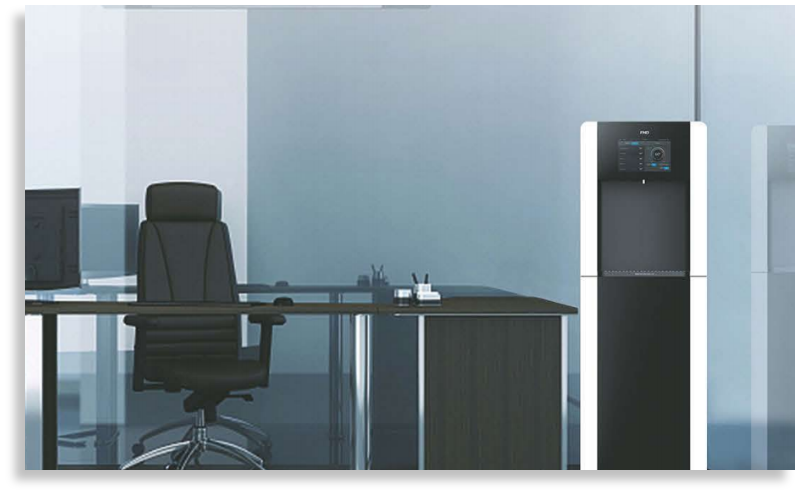 Access unlimited clean water from our groundbreaking water from air technology. With our device, you can source water from the most abundant freshwater resource on Earth: our atmosphere. Using a comprehensive multi-step process, we filter the air from the atmosphere and condense it to collect it as water. This water is further filtered with our eco-friendly water purifiers to transform it into ready-to-consume drinking water.